Parts Wanted !!

Volkswagen (VW) Engine: Preferred size 2180cc petrol or methanol, but any size and condition considered.
Tail Tank: 25 - 27 Gallon Fiberglass - rubber bladder style (with bottom of tank fuel and return line plate as pictured).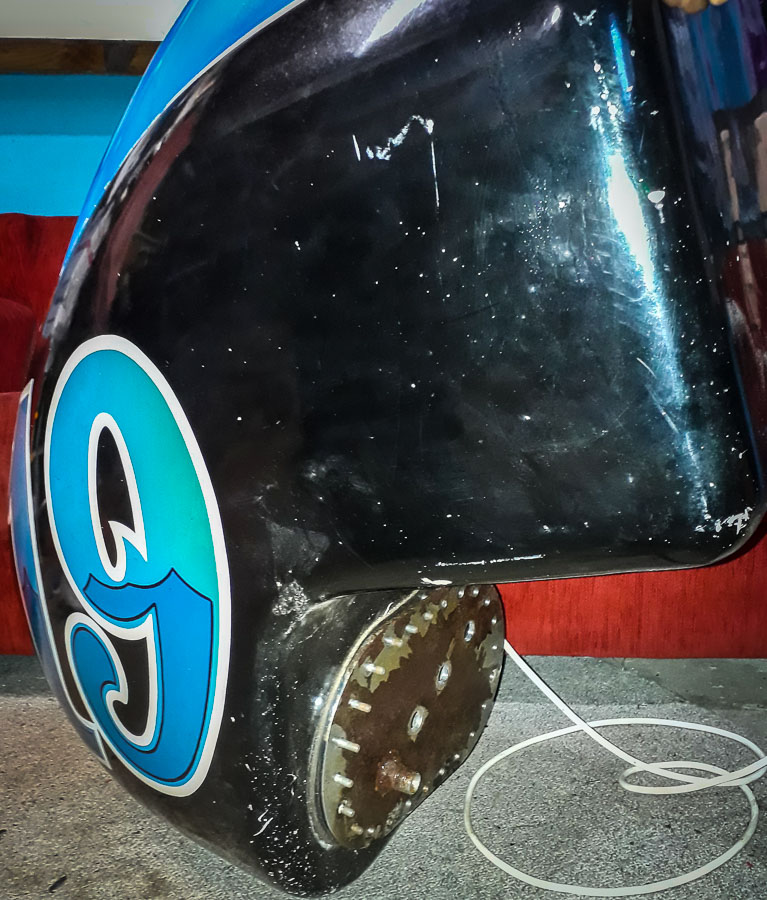 If you have any info please Contact Me

---
Chassis: Edmunds 4 coil copy by Ray Alach
Built approx. 1982 for the NZ 1982-1983 Season
Steering: Schroder copy by Ray Alach
Differential: Halibrand Quick change copy by Ray Alach
Brakes : Lockheed copy By Ray Alach
Wheels : Halibrand Copy by Bruce Kennedy
Original Sign writing and numbers : Brent Holden
Original Paint : Golden Gun
Original Chrome : UEB Roxburgh Furniture
Original Engine : Porsche Turbo by Hans and Jack Verbiesen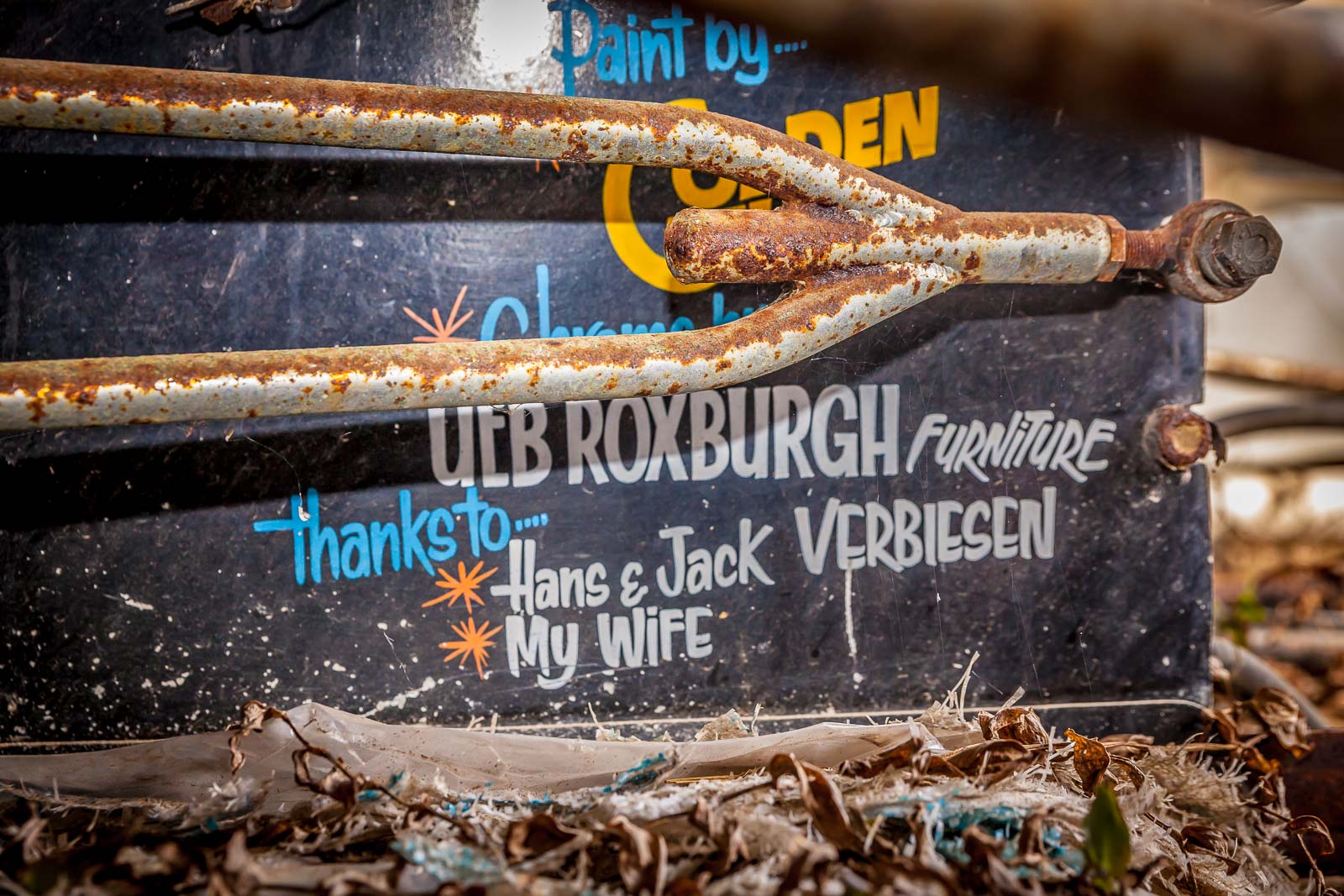 The Car was purchased as a full rolling chassis kit (including running gear), new from Ray Alach by owner driver Paul Rollinson. During this time Rollinson, recently married to wife Sandy, were in the process of buying a house and funds for an engine were not available and the '82-'83 season start was fast approaching. Rollinson was in contact with renowned Porsche and Volkswagen engine specialists Hans and Jack Verbiesen who had a development power plant they wanted to test and the Verbiesen Porsche turbo was harnessed to the car. Car and driver registered to Western Springs and the virgin Midget car was taken to the track for the pre-season practises but the motor did not perform well. Faced with the prospect of starting the season with an under developed under performing motor package Rollinson decided not to take his knife to the gun fight and the car was left in the shed as the season commenced. By meeting 7 of the 82-83 season Rollinson was offered a drive in the well-known Bill Barker owned #47 Midget. With his new ride powered by a Victor 2000 in a Barker built Edmunds copy, the turbo engine was returned to the Verbiesen's and the car was never prepared for competition again. Records show that the #19 did not start a single race during the 1982-1983 season, having only been driven at the pre-season practises.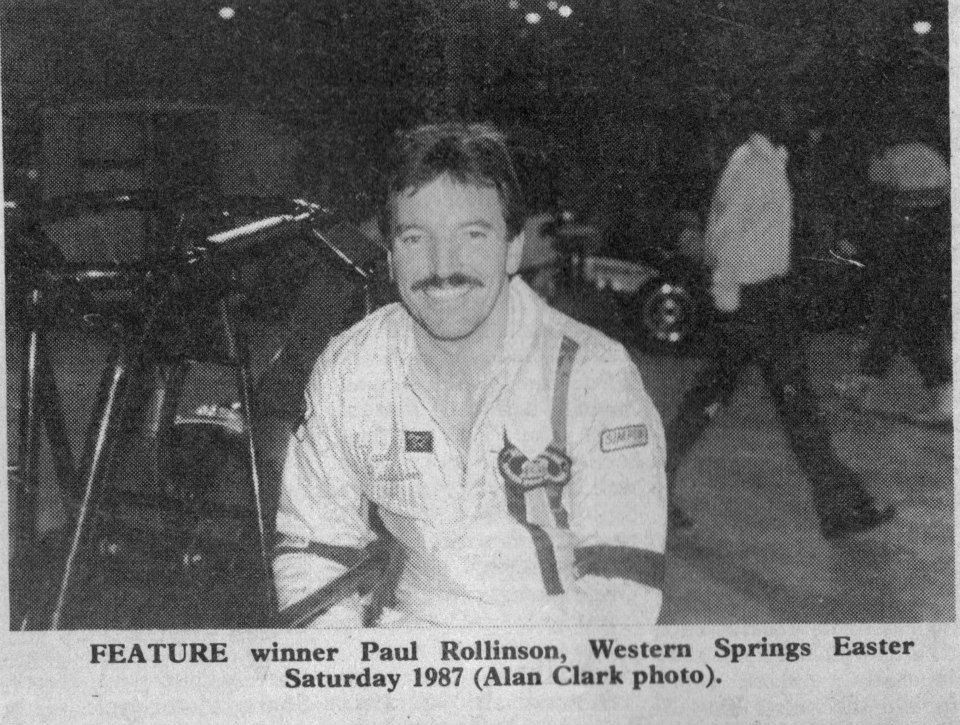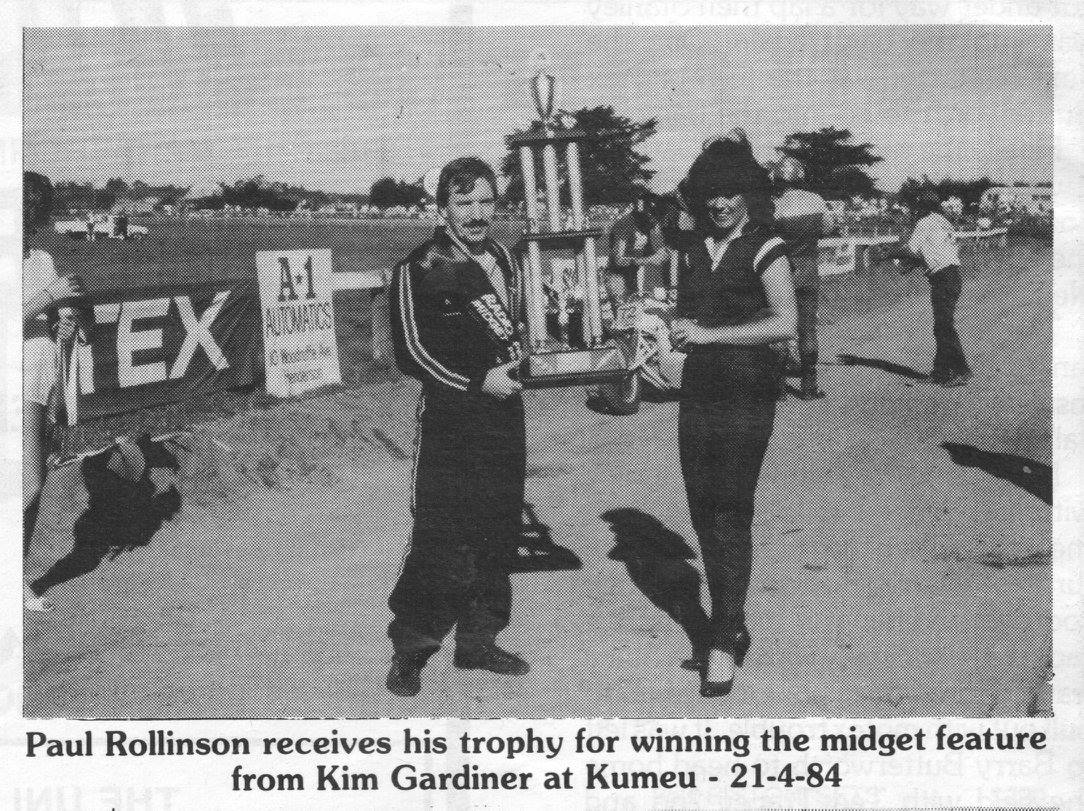 Rollinson would go on to drive for Barker in #47 Midgets and managed several wins including at Kumeu and 1 st place in an International 20 Lap Feature at Western Springs; followed up by a 2 nd place in the following nights International 25 Lap Feature, both among world class competition.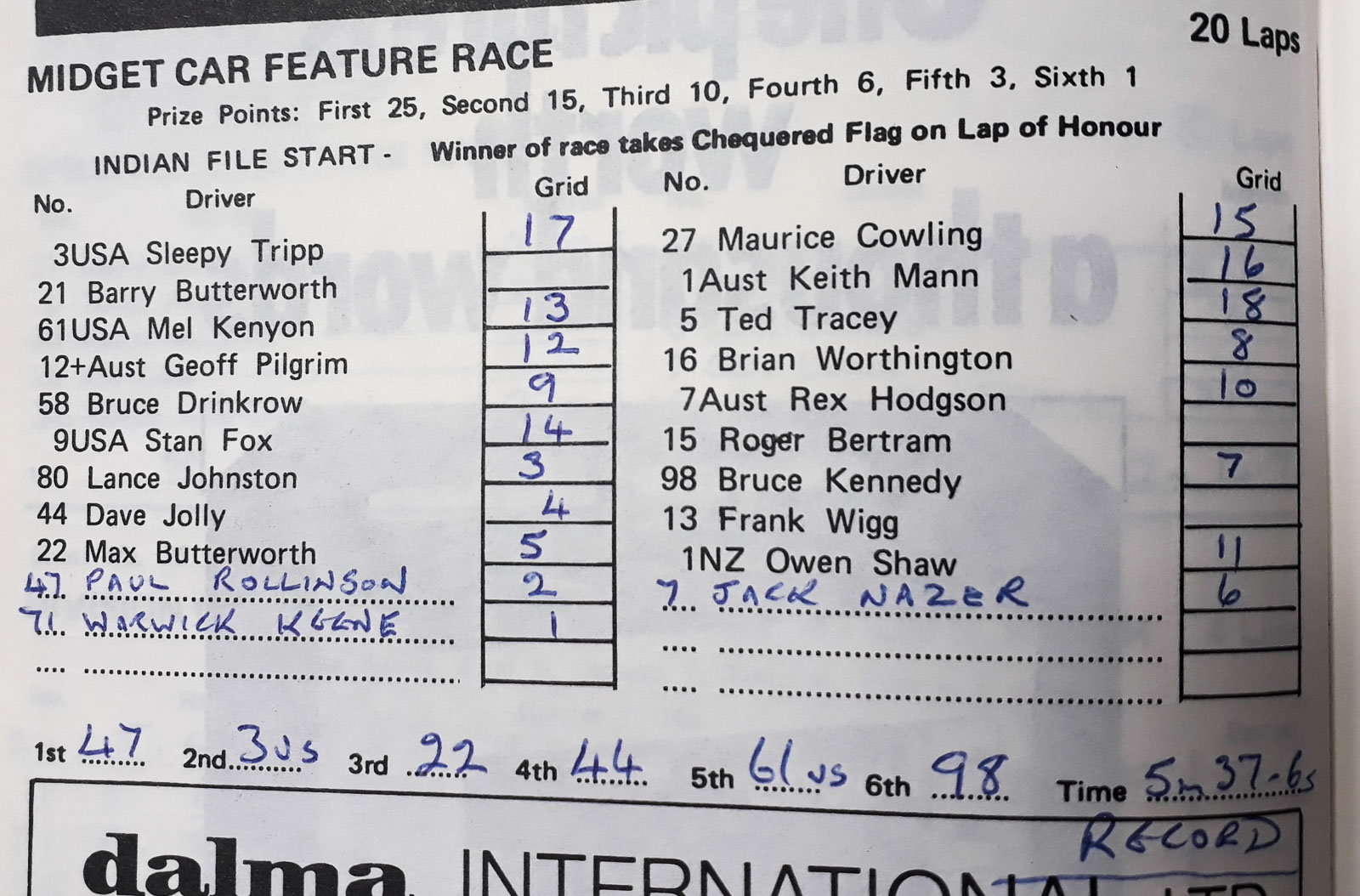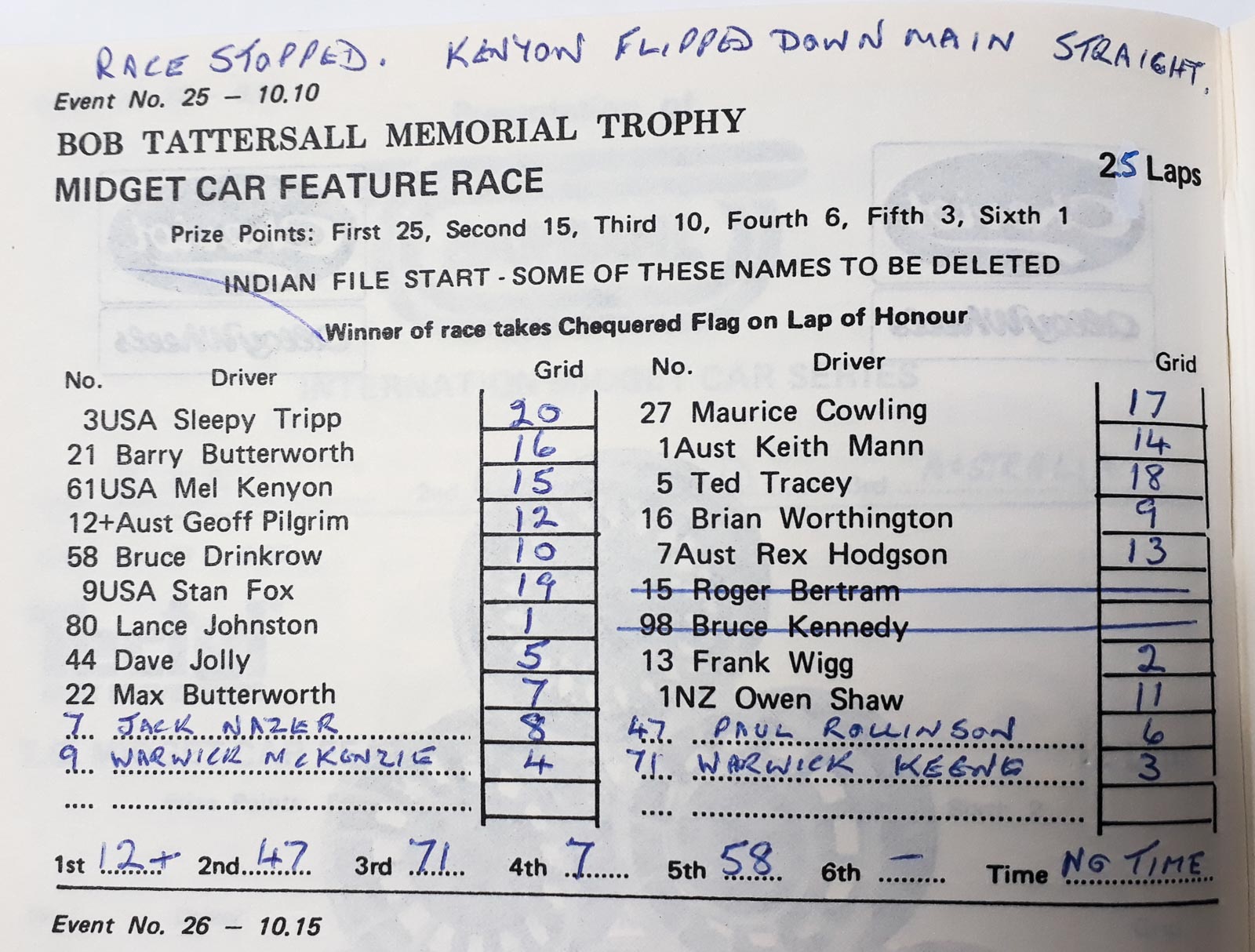 By the start of the 1983 – 1984 season Rollinson was comfortable and established as a good performer in the Barker ride and the decision was made to sell the #19. The car was listed for sale in every program printed in the 83-84 Western Springs season, with the quote from Barry Butterworth "You won't find a prettier car", but failed to sell. At the advertised $12,995.00


(the project is underway and these installments will be posted retrospectively as time allows. Please feel free to comment below)